Yesterday was our pizza Friday
and we had some friends over to enjoy the evening with.
My friend and I sat to play a few games of chess,
as I was helping her learn the 'how-to's'...




We also decided to begin a Bible study together.
The book we're using now is "Personal Help For Girls".
We have both read it before, but we were younger.
Now we're reading it together and
striving to change in areas where we need to.
The Lord definately 'pointed some things out'
to both of us last night as we took turns
reading through 3 chapters...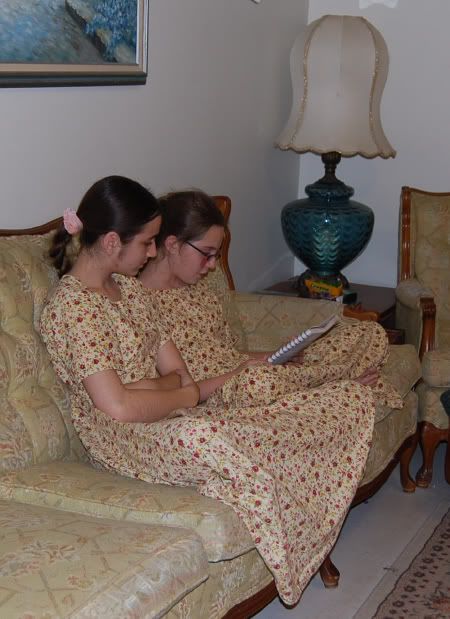 We had great discussions and prayer time as well.

We've decided to help, encourage, and disciple one another
as we strive to be the young maidens God created us to be.