Thursday, we got up and packed to go
family camping at a KOA campsite.
We had so much fun
as we stayed in our one room cottege.
Just 2 sets of bunkbeds, a small 2 person table,
tiny fridge, stove and sink, and a tiny bathroom.
When we arrived, we sat around in the cottage
while it rained a little...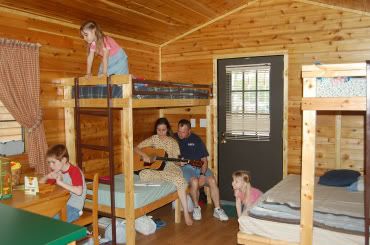 Then we all walked down to the pier.
I like this photo of me and my precious siblings...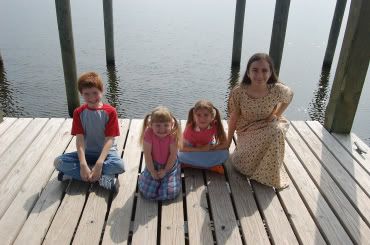 Afterwards, we went to the playground.
Mom and Will played some tetherball...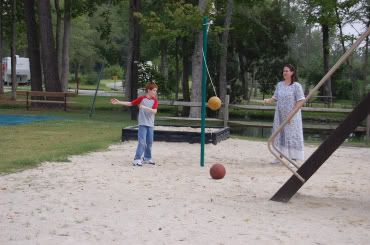 And Dad and I (being huge on chess!) cracked up at
and really enjoyed the large game of chess they had...




After playing around for a while, we got hungry.
We grilled some delicious hot dogs and brats outside...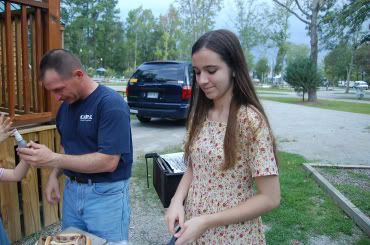 We also had some potatoes, zucchini and squash.
It was wonderful eating outside as a family...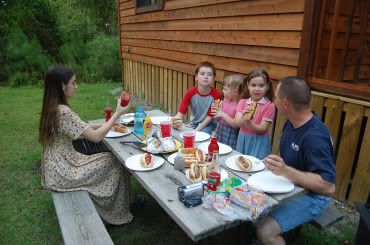 After cleaning up and a few other things,
I invited Will to play a game of chess with me
while Mom and Dad started the bonfire...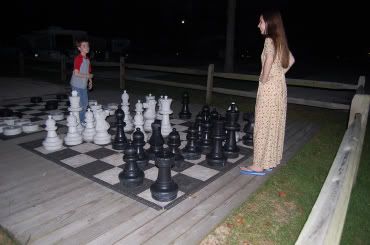 We, then, headed back and made some smores...




Afterwards, we sat on the porch and sang songs
while I played my guitar...




The next morning, I woke up early and sat outside on
the swing on our porch and had an
hour of
enjoying
the country morning
and quiet time with my True Love.
Oh, I really enjoyed it!
Later in the day, we all went fishing...




We left at 12 and then ate at a 'Cow Cafe'.
We had a wonderful time as a family.

This morning we got up at 4 and took Dad
to the airport to go back to Iraq.
We had a wonderful time with him here.
Thank you all for your prayers for my dad in Iraq.
I hope you all have a great weekend!


p.s. You can check out

Mom's post

for more photos!