Sorry I haven't posted in a while.
We've been really busy with VBS at church.
It was a great week...
I worked with the 2s, 3s, & 4 year olds,
did registration, and was in the puppet ministry.

Thursday, some friends took us to VBS
and mom left to go to the airport to pick up dad!
We've been planning on him coming home for some time now
and it was so exciting to have that day actually here!
The younger children didn't know he was even coming,
so it was a nice surprise for them when he walked in
with mom to pick us up from VBS.
It was such a wonderful reunion...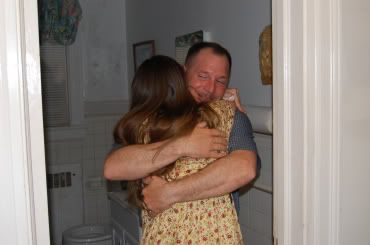 He's only going to be here for a little while,
but I know I'm going to enjoy every minute!
He also brought us some gifts.
Mine was a porcelain doll from Germany...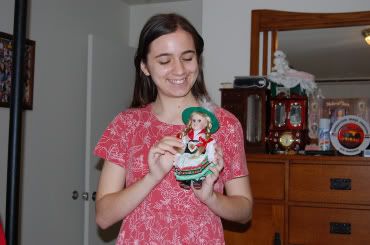 It was so wonderful eating as a family again!




Today, he and I went grocery shopping together.
It was a great father/daughter time!
I'm so thankful that he was able to come home!