Yesterday we went over to our friends' house
for some delicious grilled ribs, shrimp and corn.
I, suprisingly, had a huge appetite because
I ate 2 ribs, about 20 shrimp, and 4 ears of corn!
We played a game of chess while we were there...




After that and eating, we sang around the piano for a while.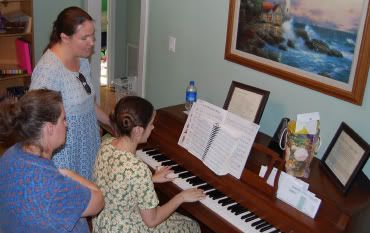 My friend captured the moms and I in one of our
'candid' moments, as my mom puts it!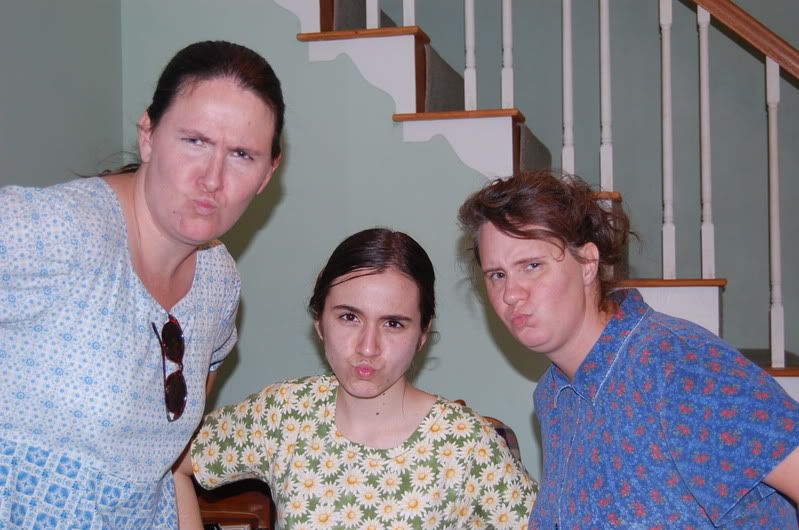 After that we went to frost the cake for my friend's
birthday that her mom asked me to make...




I also decorated it with some colored frosting
using my new cookie press / cake decorator.




Here we are with the birthday girl holding her cake...



We had a great time of fun and fellowship.

Today I went to see the Chiropractor.
I had a wonderful time!
He thinks much of my condition is caused from
when I was in a car accident about 6 years ago
and I wasn't treated as I should have been.
I had some message therapy done and
was aligned... and it felt SOOOOO good!!!
I go back to have it done again Thursday.

Today I hope to finish up a crocheting project,
so I'll probably post about it tomorrow!
Have a great week!