I'm baaack!
Terribly sorry I didn't inform you I was leaving.
My Great-Grandfather went to be in the presence of the Lord
and we had to pack up and leave quickly for the funeral.
I didn't get time to say I was going away but now I'm back!

Oh, how I've missed being up north!
It got to 4 degrees while we were there!!
Oh yes, the weather was definately lovely!
I loved the scenes as we drove through the mountains...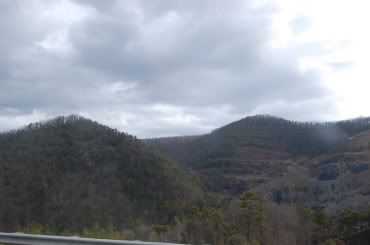 And the Lord blessed us by letting it snow on the way...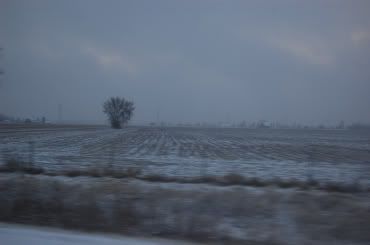 When we arrived, Dad started shoveling the snow
and I was unloading the van;
and, of course, we couldn't resist enjoying the snow :)


I was more than glad to be asked to
play my violin at my granpa's funeral.
It was also nice being reunited with family.
I, particularly, liked this photo of my aunt and I
with my uncle in the background...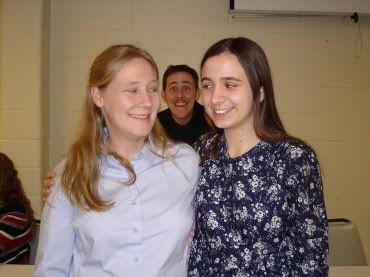 ;o)

The weirdness you see from my immediate family:
well, it is in the whole family!
Speaking of weird,
here's my mom and sisters in the hotel room...


The younger children also enjoyed the snow,
since they'd never really seen it...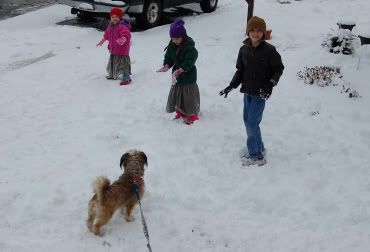 I, too, enjoyed the long missed snow,
but in my own way ;0)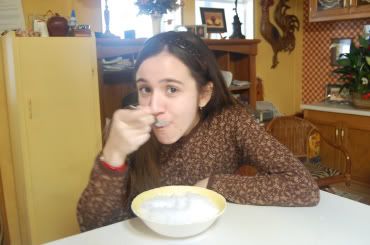 My uncle and I also made snow cream,
but I've always liked it just plain!
It snowed so much one evening,
the roads were completly covered...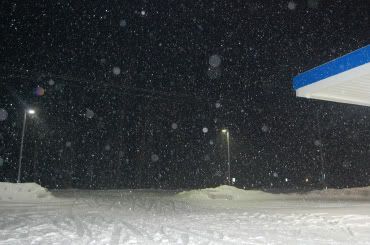 Also, we drove to the shore where we could see Canada...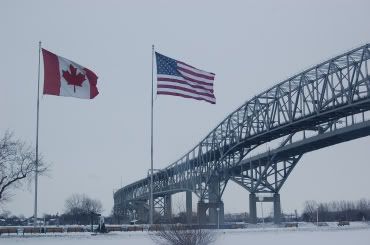 The younger ones have never been to Canada,
so Will was really excited to see the shore of it!
I went there quite a few years ago,
when I was younger.
One afternoon, my great-grandmother heard me singing
in her room and wanted me to sing to her on my guitar.
It was a blessing being able to minister to her heart
through songs that glorify the Lord...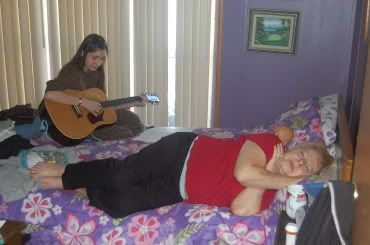 Also, my grandma wanted to celebrate my birthday together,
so she asked me to play my guitar for my birthday song!
She also gave me a slice of carrot cake
with a sucker sticking in it for a candle!


(I'll post about my birthday hopefully tomorrow:)
Then the time finally came for us to come home.
I couldn't resist having my picture taken
in front of the adorable Virginia sign!
I'm glad the Lord gave us safety on the road.
We also had a funeral today for a loved one at church
who went on to be with the Lord.
He was known as 'Grandpa' to everyone
and was an amazing, faithful soulwinner.
He left behind a wonderful example to us all.
Please pray for the pastor's family as they go through this.
I hope to post again soon and respond to comments.
"Precious in the sight of the LORD is the death of his saints."
Psalm 116:15