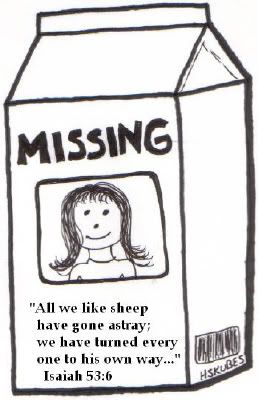 Yesterday, I found a book on our shelves entitled
'A Heart For God' by Paul Chappell.
I've heard him preach
and was interested in reading a book by him.
After reading one chapter so far,
I already reccommend it!
I thought I'd share something that really stuck out to me...

He writes...

"In my mail each week,
I receive the picture of a beautiful child, a little boy or girl.
The card tells the size, age, and hometown of the missing child.
Below the photos are the words 'missing person.'
How the parents across the country must weep
for those missing persons!

And when God looks down from Heaven and sees
missing persons in Christianity, it must break His heart.
There are too many Christians today who have taken
back the hearts they once gave to God.
We should determine to have a heart that has a desire for God,
that fixes itself on God, that follows God even through the valleys."