We have owned a very challenging puzzle
for quite some time now.
It's only 9 pieces, but very difficult...

My daddy and I have done it once,
years ago,
but no one has been able to put it back together...
until now;0)
We would spend long amounts of time
on it and couldn't figure it out.
But for some reason, Thursday,
I grabbed it out of boredom and decided to try it, again.
Around 2 minuets later... viola!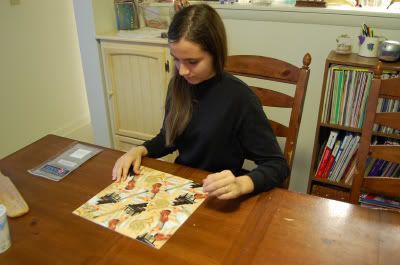 I couldn't believe it!
After so much time of being puzzled by it,
I put it together! I was thrilled!

I know that I haven't been posting much lately.
My health has been a bit down again.
But I hope to do some posting on Monday
about our day today!
It was a great church fellowship,
that we spent over 6 hours at!!
And I can't wait to share!
Have a blessed Lord's Day tomorrow.