To bring in the new summer season,
I thought it would be fun to have a
First Day of Summer Giveaway.
The prize will be a new 'summery' purse
that I crocheted this week.
The purse is an orange sherbert theme
with summer daisy pockets and straps.
To participate:
1. Leave a comment on THIS post
you can use the above graphic. ;o)
To use the graphic,
you'll need to click on it
to bring it up in a new window
and then save it.
If you don't have a blog,
you can still participate
by leaving a comment with your name
and then check for the winner
Contest will end
Friday, June 29th, 2007 at midnight.
Winner will be announced that Saturday morning.
Below are some photos of the purse.
It's such a cutie!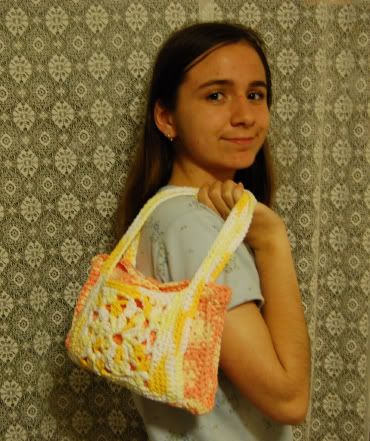 Happy Summer!