Sorry I have not posted this week.
We've been very busy preparing for this special event at church!
Saturday we went to the church early to decorate...



Then after a few extra erands, we went home to start cooking for it...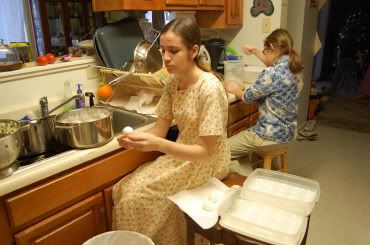 My friend spent the night Friday and Saturday night
so she could help prepare for the Pig Pickin'.
We decided to make a cute snowman cake
from out of my Taste of Home Baking Book.
It took us two days to make...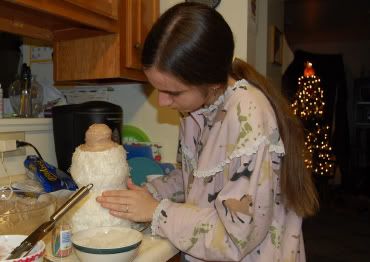 While we worked on it,
mom sat on the floor and braided the challah bread...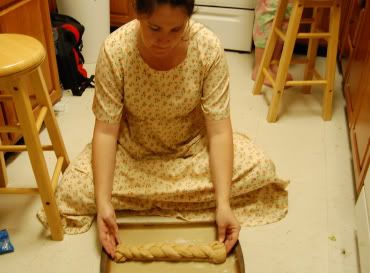 Then finally, it was finished...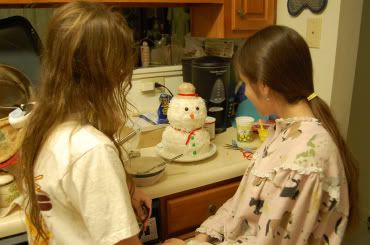 The Pig Pickin' was a lot of fun!
I brought along my guitar and violin again.
Pastor and I are going to play 'Silent Night'
next Sunday on the violin and guitar.
(He'll be playing my guitar.)
So we practiced for that
and I practiced a violin/piano offeratory duet
for when I play my violin at church this Wednesday
with our pastor's wife.
We'll be playing "The First Noel".

Well as you can see, we've been very busy.
I hope to post again sometime soon.


"Sing, O heavens; and be joyful, O earth;
and break forth into singing, O mountains:
for the LORD hath comforted his people,
and will have mercy upon his afflicted."
Isaiah 49:14