Last Friday, I found time to sew
while our friends were visiting
(as they do most Fridays) .
Here is the finished dress...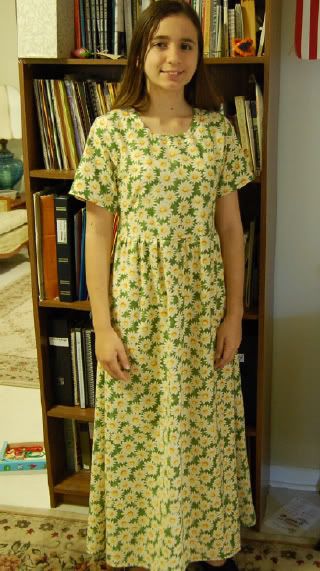 Mom and I had a great time sewing together,
as we always do.

Also, today, I finished sewing my brother's curtains.
They are camoflauge.
Here they are...


Also, I've worked out a schedule to get my schoolwork
finished by the end of July/ beginning of August!!
Then, hopefully, I can start my new year sometime next month.
Hope you all have a great week!